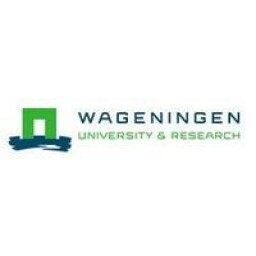 Wageningen University & Research
Gepubliceerd: 7 dagen geleden
Researcher on Climate- and Nitrogen Challenges in Pig Nutrition
Gepubliceerd: 7 dagen geleden
Researcher on Climate- and Nitrogen Challenges in Pig Nutrition
We are looking for
Do you oversee the role of pig nutrition in sustainable agri-food systems? Would you like to use your knowledge on nutrition and feeding strategies to reduce climate change and nitrogen losses? Are you familiar with the pig sector and interested in applied research for future pig production? Then we might be looking for you, as the right candidate for a research career in the Animal Nutrition Department of Wageningen Livestock Research.
The livestock sector is challenged by several environmental issues: we need to reduce greenhouse gas and nitrogen losses, while working towards circularity without losing focus on animal health and welfare. New innovations and integral solutions are needed for these complex issues to be able to work towards a more sustainable agri-food system for the future. To strengthen our team we are looking for you as an experienced researcher with a background in pig nutrition and knowledge of the pig production sector.
As a researcher in our team you will develop and perform research projects, primarily in the area of pig nutrition. This includes close cooperation with our (potential) clients to help define their research questions and transform this into a research project. You will work in a multidisciplinary set-up, in close collaborations with other researchers, policy makers, farmers and other stakeholders.
You collaborate with:

researchers within Wageningen University & Research and from (inter)national knowledge institutes
innovation centres, research facilities and labs
partners in the industry, end-users and stakeholders
You use your skills as a communicator. This includes contributions to technical magazines, news items at websites and social media, presentations at seminars and (inter)national conferences and publications in peer reviewed scientific journals.
We ask
Experience as a researcher with expertise in pig nutrition
A network in the pig production sector;
A result-oriented and enthusiastic researcher at MSc, PhD or DVM level;
A passion for science-based applied research;
Ability to work and connect across disciplines;
Proactive attitude and good communication skills;
Fluency in English and Dutch language
We offer
Wageningen University & Research offers excellent terms of employment. A few highlights from our Collective Labour Agreement include:
working hours that can be discussed and arranged so that they allow for the best possible work-life balance;
the option to accrue additional holiday hours by working more, up to 40 hours per week;
sabbatical leave, study leave, and paid parental leave;
there is a strong focus on vitality and you can make use of the sports facilities available on campus for a small fee;
a fixed December bonus of 3%;
excellent pension scheme.
In addition to these first-rate employee benefits, you will of course receive a good salary. We offer, depending on your education and experience, a competitive salary of between €3.772 and €5.892 for a full-time working week of 36 hours, in accordance with the CAO Wageningen Research (scale 10 to 12).
Wageningen University & Research encourages internal advancement opportunities and mobility with an internal recruitment policy. There are plenty of options for personal initiative in a learning environment, and we provide excellent training opportunities. We are offering a multi-faceted position in an international environment with a pleasant and open working atmosphere.
More information
Do you want more information?
For more information about this position, feel free to contact: Paul Bikker, senior researcher pig nutrition, via 0317-480717 alfons.jansman@wur.nl or Roselinde Goselink, head of department animal nutrition, via 0317-480705 or roselinde.goselink@wur.nl.
Read some information from your (new) colleague Annemarie Mens at her Linkededin post. Are you joining her in the team?
Do you want to apply?
You can apply directly using the apply button on the vacancy page on our website which will allow us to process your personal information with your approval.
Due to the holliday season this vacancy will be listed up to and including 20-08-2021. Job interviews will be taking place soon after.
Equal opportunities
Wageningen University & Research (WUR) employs a large number of people with very different backgrounds and qualities, who inspire and motivate each other. We want every talent to feel at home in our organisation and be offered the same career opportunities. We therefore especially welcome applications from people who are underrepresented at WUR. For more information please go to our inclusivity page. A good example of how WUR deals with inclusiveness can be read on the page working at WUR with a functional impairment.
We are
Wageningen University & Research
The mission of Wageningen University and Research is "To explore the potential of nature to improve the quality of life". Under the banner Wageningen University & Research, Wageningen University and the specialised research institutes of the Wageningen Research Foundation have joined forces in contributing to finding solutions to important questions in the domain of healthy food and living environment.
With its roughly 30 branches, 6.800 employees and 12.900 students, Wageningen University & Research is one of the leading organisations in its domain. An integrated approach to problems and the cooperation between various disciplines are at the heart of Wageningen's unique approach. WUR has been named Best Employer in the Education category for 2019-2020.
Wageningen Livestock Research (WLR) creates science based solutions for a sustainable and profitable livestock sector. Together with our clients, we integrate scientific knowledge and practical experience to develop livestock concepts for future generations. WLR carries out fundamental and applied research in the fields of animal production and food security, systems innovations, economy, ecosystem services, environment, grass & forage systems, animal nutrition, aquaculture, breeding and animal welfare & health. Check this website for more information about circular agriculture
Solliciteer nu